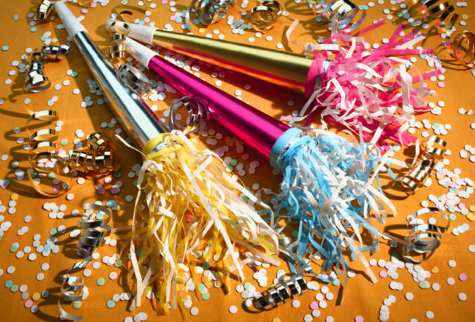 2010 was nothing special; let's be honest. Really, the last five years have been nothing worth celebrating if you're a Wolves fan. We've been through thick and thin when it comes to deranged GM's, a frugal owner, a merry-go-round of different coaches and a carousel of inconsistently incumbent rosters. This leaves to criticism drawn from all sorts of cynical detractors across the nation.
But 2011 will be different. Clearly the Wolves didn't accomplish what they set out for (Glen Taylor thought we could be playoff contenders this year.) but the steps taken in 2010 should be enough to turn the corner in 2011. Right?
I mean we do have the best rebounder in the league in Kevin Love, a legit go-to scorer in Michael Beasley, a presence down low on both ends of the court in Darko Milicic; The list can go on and on.
Let's start with Kevin Love. Toward the end of the 09-10 season, we saw Love slowly come into his form. No sophomore slump for him, Love showed us only a glimpse of what he was capable of. In only 29 minutes per game, Love still managed to average a double-double with 14 points and 11 rebounds a game. And despite a few tiffs with head coach Rambis, it wasn't enough to slow Love down from working his tail off this offseason and come into the 10-11 season in shape with a chip on his shoulder. And so far, it's worked out. Love leads the league in rebounding with an astounding 15.5 per game. Get this: Love actually grabs nearly 42% of all defensive rebounds available.
Love's numbers have sparked up national attention from ESPN to Sports Illustrated. Lebron James' recent comments has shone even more limelight on the double-double mogul. So with all eyes now on Love, his production and leadership have become of utter importance. He is the face of this team now whether we like it or not. He's not your typical high-maintenance, straight flash superstar that this league has become so accustomed to, but what's wrong with having a true blue-collared superstar be the face of your franchise? I see nothing wrong with it, and as long as Love continues to develop like he has this year, he will be that guy.
Another reason to be a happy Wolves fan in 2011 is our new go-to scorer in Mike Beasley. A few game-winners, 22 points per game and his entertaining on-court antics has fans screaming for more. Wolves fans haven't had a wing player as lethal as Beasley since J.R. Rider, and even he wasn't anything close to the production and potential of Beasley. I touched on this earlier, but Beasley has quickly paired his incomparable offensive game with a special intelligence that has improved his focus, which in turn has improved his consistency. Beasley's always been known as a shoot-by-volume scorer, but lately his jumper, most notably from mid-range, has been spot on needing for less shots and more productive possessions.
There's nothing you can really say get a true grasp on how Beasley's transformation has come about. But you really can't complain. Like I said, the Wolves have never had a player of his caliber on the wing ever before, and they may not even realize the weaponry in their possession. Though this may be an outrageous comparison, but I believe Beasley has the talent to turn into a Kevin Durant-like player. They grew up together, best friends playing ball, learning life and going through the emotions; the similarities are there. Beasley will never have the long-range game of Durant but his mid-range game exceeds that of Durant's. It seems like I'm digging myself into a hole here, so I'll stop by saying Beasley could very well develop into a Kevin-Durant-esque player on a lesser scale, which will be hugely momentous going forward to the reshaping of this roster. That is if he keeps his head on his shoulders, which has been a big "If" throughout his career, but so far so good.
And finally we come to Darko, and yes, he's something worth getting excited about. Darko is your ultimate "rags to riches" tale. Earlier this season fans were calling for Darko's head. The hideous criticism of Kahn's big offseason signing were beyond cruel, and it just seemed to be the biggest fail of all time, especially when the season started and Darko looked like a lost puppy out on the court. But a few extra hours in the gym with Bill Laimbeer and Rambis and a sudden-found hint of confidence, Darko has quickly established himself as a legit 7-foot center in the NBA. Kevin Durant went so far as to call him one of the best.
But what Darko really does for this team is bolster down our young and inexperienced defense. Not many players have a prayer driving into the lane attempting to thrust a shot over or around the Serbian behemoth. And with that help inside, our perimeter defenders have more will and freedom to play uptight, in-your-face defense. Defense is, in fact, contagious and I think we've seen it a little bit this year (Although I'm making no excuse that our defense isn't perfect in any way but it has improved compared to last year). Who knows if we've buffered out the flaws in Darko's game and discovered the gem he once was thought to be, but at least we have a starting center for the next four years!
So, although our rebuilding process has been prolonged a few extra years, and management has tested fans for quite some time, we may just be around the corner from a competitive Wolves team. Some pieces have already been set into place (Love, Beasley and Darko) and role players like Wes Johnson, Martell Webster and Nikola Pekovic will also contribute to our soon-to-be winning ways. It's not crazy to think that this team is only a lottery pick and the coming of Ricky Rubio away from contending with the best of the West in just one year or two. Only time will tell, but thank god we have another new year to hope and believe that this franchise will soon turn around. And they should, right?