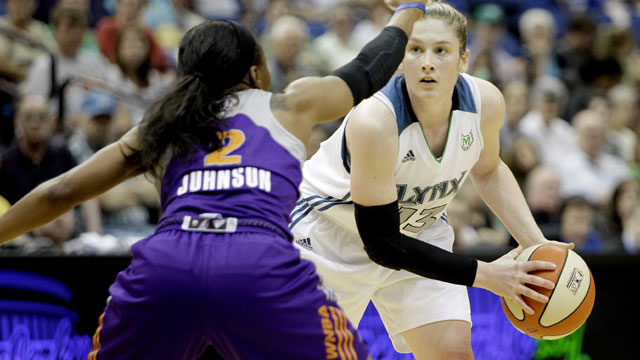 The trophy presentation was a requisite affair, except maybe for the location. The Minnesota Lynx poured into an empty practice gym at the US Airways Center, hooting, hollering and hugging after they clinched the WNBA's Western Conference title with a 103-86 win over the Phoenix Mercury.
Our very own Minnesota Lynx have quickly established themselves as a dominate force in the WNBA. Their success model correlates awfully close to that of OKC's Thunder success: Lose a lot, then build and win in the future. It's a model based off of draft success and the Lynx have been truly blessed with that. But, perhaps the most valuable player to the Lynx didn't come via the draft, rather Lindsay Whalen scurried back to Minnesota after playing in Connecticut for six seasons, only to be welcomed back home with open arms and has certainly been a deciding factor in this magical season.
It's been a fun and entertaining season to watch and it can only get better. A title run is well underway in Minnesota.