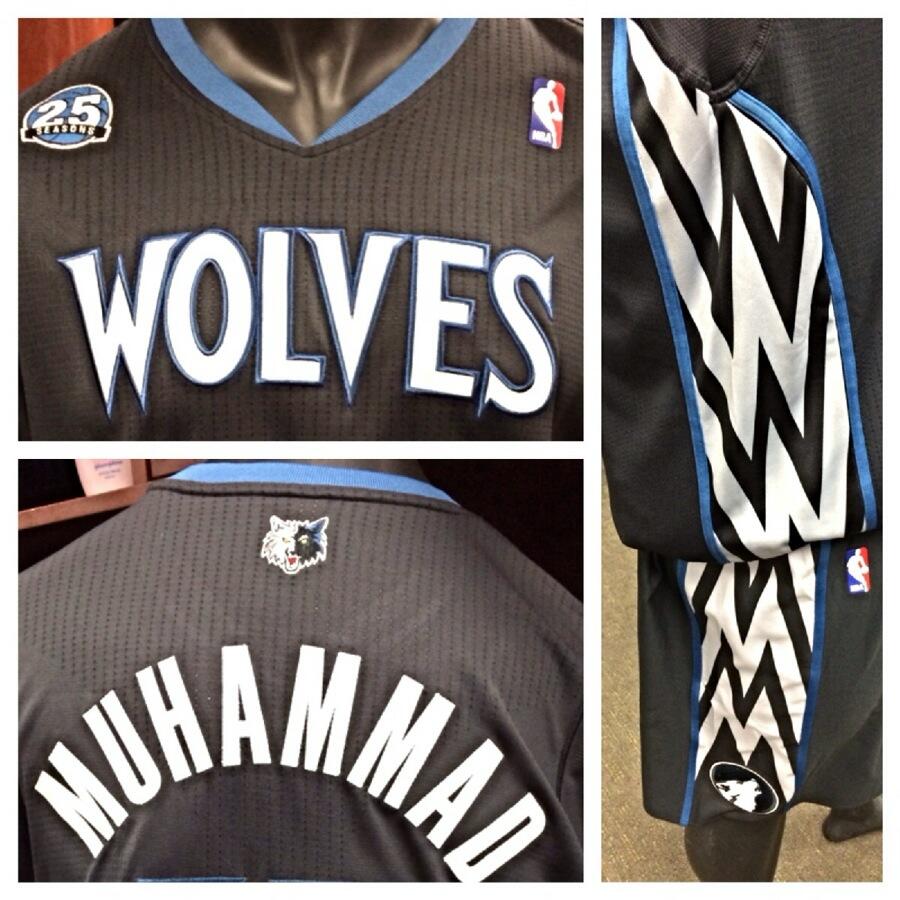 Here's the tweet, and here's a list of things we know about this jersey:
The part pictured is awesome.
The Wolves will play in it tonight against the Nuggets.
It looks really clean.
Here's a list of things we don't know:
Is it sleeved? (Shouts to @xThugNastyx for pointing out to me that the top of the right hand picture doesn't appear to have the arm hole of a sleeveless jersey)
Are those mountains or W's along the side?
Will Shabazz peel off his warm-ups at any point so we can see bazzketball/this particular jersey?
Is it possible (UNPOPULAR OPINION ALERT) that this jersey could look cool even with sleeves?
STAY TUNED FOR MORE.
Follow Tom on Twitter: @Tom_NBA.