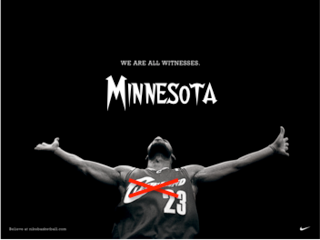 From the very moment after the Cleveland Cavaliers were ousted from the playoffs, the same question ran through everyone's mind; "Where will Lebron James be playing in 2010?"
While the sports world, as we know it, continues to spin, the news on James and is whereabouts for next season continue to come into question. They've flooded my news feed as well as yours too.The latest team to be identified as a possible destination for the courting of "King" Lebron James: The New Jersey Nets.
Really? The Nets, the worst team in the NBA, have a shot at acquiring Lebron James?
I, for one, am flabbergasted at how many teams have a shot at James this summer. It seems as if the list is up near around ten teams now. Do all ten teams have a legitimate shot at landing him? No. Does it also seem like reporters tend to bend Lebron every which way so that it looks like he could fit any team of their choosing? Yes.
So, let's play make-believe. Since the Nets are a possible destination for King James, then why can't the Wolves be too?